Our IDX Solution:
Capture New Real Estate Leads by Way of Comprehensive Word Nets
We understand that Realtor's have always been told to market themselves as the local expert. Traditional methods for obtaining real estate leads include branded marketing materials such as magnets and calendars and even door to door farming. Today, with around 80% of home buyers beginning their real estate search on the Internet, you simply cannot afford to ignore this market. But there is still the problem of gaining visibility in a highly competitive market. You may have experienced disappointing results from other real estate websites, but this can be attributed to poor optimization, outdated site structure and limited keyword inclusion.
A Dynamic IDX Solution for an Ever-Changing Real Estate Market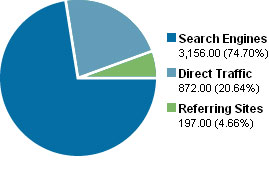 Our IDX solution is different. We employ an outstanding search engine optimization strategy that focuses on thousands of keywords that range from niche specific to the most highly competitive terms out there. Our site architecture and dynamic websites are structured to coax search engines spiders to return again and again and our optimization techniques utilize the most sophisticated strategies used in today's website design.
In the case of real estate, there are terms and phrases that are searched with great frequency, and there are other, more specific terms and phrases that are searched with less frequency. The fact is that most realtors are competing directly with one another in great numbers for a small handful of search terms like "Phoenix real estate". The shear number of realtors competing for this general term dilutes your chances of capturing buyers who are using this search term.
However, there are a large number of people who are searching on very specific terms; this is what we call the long tail or niche markets. For example, some potential buyers may enter the phrases, "two-bedroom homes in Phoenix", or "gated home with a pool in Phoenix". If your site has been optimized to include these phrases, and included in such a way that is visible to the search engines, then you can win for this phrase – your site will appear higher in the search engine results than your competitor who is focused only on the general term of "Phoenix real estate". Remember that the quantity of people searching for very specific property features far exceeds the number of people searching on the generic terms. Your website will be optimized for hundreds of niche specific terms plus the generic, highly competitive terms for a win-win situation.