SEO Packages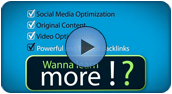 OUR EXPERTS OFFER THE BEST REAL ESTATE SEO (SEARCH ENGINE OPTIMIZATION)
TO HELP YOU DOMINATE YOUR LOCAL MARKET.
It has never been more important to stand out online
with potential buyers and sellers.
Here are a couple key statistics:
91% of all homebuyers start their search on the internet.
93% of all homebuyers work with the agent that calls them first.
The real estate industry is crowded and competitive, and it is critical to have an aggressive SEO strategy in order to drive consistent traffic and leads to your site. In todays market the Realtor is not just competing with the thousands of other agents in your local market, but also the many portals focused on pushing the agents off of the page.
Our SEO packages are industry leading and built around the key components to help you keep up and stay ahead of Google's continuously changing algorithms. Did you know that Google changes their algorithms more than 400 times per year?
How good are we?
Our sites dominate the search engines in the markets we are in, and we have NEVER had a site blacklisted from Google.
Our subscription based SEO packages provide high quality and trusted links to your site and help you stay ahead of the many algorithm changes, utilizing original handwritten content, social media, localization, video optimization and highly relevant inbound links. Our entire SEO team is on location and focused exclusively on Real Estate, and none of these services are outsourced overseas.
Packages start at only $300 per month, and in addition to having our expert teams focused on driving more traffic to your site, you will have access to a full training program showing you how to do even more to increase your search engine exposure.
Intro To SEO
ARE YOU HAPPY WITH YOUR
SEARCH ENGINE RANKINGS?
Would you like higher real estate rankings in Google, Bing and Yahoo?
Would you like more organic search engine traffic and leads?
Real Estate SEO Training and Web Marketing
Search Engine Optimization describes the practice of improving or manipulating the ranking of a website with the search engines; by default, a higher ranking website will also see an increase of Internet traffic. The amount of keywords and the quantity and quality of content directly linked to a site has a tremendous effect on the amount of traffic a website is likely to expect.
Unlike our competitors, our technology includes optimization of literally hundreds of niche markets. This translates into web visibility. What we've accomplished through automation would be incredibly time consuming and cost prohibitive to perform by an individual or even a whole team of professional web developers. We use the richest and most relevant source of data on the web for real estate seo… the MLS. Previously, this rich resource was part of the so-called "invisible web", and was unable to be searched and indexed by the search engines or used for real estate web marketing because of traditional frame inclusion IDX display. That is, until now!
Our patent pending technology automatically optimizes for literally hundreds of niche or long tail market spaces and makes them visible to the search engines. An example of a niche or long tail market space would be, "Scottsdale gated homes with private pools for sale". The niches contained within this market space search term are "Scottsdale gated homes" and "Scottsdale homes with private pools". By optimizing for Scottsdale gated homes with pools, you will also capture the more generic and highly competitive term of, "Scottsdale homes for sale". But, there's greater benefit in capturing the niche terms. The fact is that the aggregate number of niche searches far exceeds the number of general searches! By building word nets to capture hundreds of search terms, your chances of capturing prospective buyers are greatly increased.