Affiliate Sales Network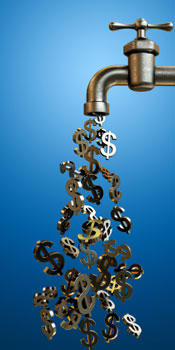 Dynamic Page Solutions is pleased to offer our affiliate sales network to individuals and companies who are willing to promote DPS website products and services to agents and brokers in the real estate industry.
Program Requirements:
You must provide a completed W-9 upon sign up.
You must refer a minimum of 5 accounts within the first 12 months to receive compensation.
Sign up here now.
Program Details:
After completing the application process, Dynamic Page Solutions will provide you with the following resources:
"It's Simple. Refer A Client, Get Paid!"
Full sales support team. You send the referral to us and we will handle the sales and order process.
Weekly email tips to rank better in the search engines
SEO training and webinars
Quick monthly payments
A current revenue report
Create an offer code to give to your customers, and tell them to make sure to use it with DPS to receive a 10% discount off of their order
Commission Payout Schedule: (this applies to set up fees and monthly hosting charges)
| | | | |
| --- | --- | --- | --- |
| SITE TYPE: | Agent Site | Broker Traffic & Lead Package | Lead Performer |
| MONTHLY FEE: | $50 | $100 | $250 |
Terms & Conditions:
Dynamic Page Solutions Affiliate Sales Agreement
This Agreement represents the terms and conditions which apply to your participation in the Affiliate Sales Network from Dynamic Page Solutions. For purposes of this Agreement, "you" and "your" refer to the Affiliate applicant and "we" and "our" refer to Dynamic Page Solutions.
Execution of the Agreement:
You acknowledge that you have read and understand the terms and conditions of this Agreement and agree to be bound by all its terms and conditions as well as all Dynamic Page Solutions general terms and conditions located here:
Enrollment:

To start the enrollment process, you must submit a completed online Affiliate application. We will notify you regarding your application as soon as possible.

Services:

The Dynamic Page Solutions Affiliate Sales Network Program covers all Dynamic Page Solutions website solutions and Lead Performer products sold under our standard pricing and standard terms of sale. This program does not include Wordpress Theme websites, SEO packages, SEM (search engine marketing) packages. All website solutions may be subject to any required broker or MLS approval. You must refer a minimum of 5 website accounts in order to receive payback per the schedule described above. You must be able to provide a complete W-9. Affiliate commissions are distributed monthly, only after an account balance reaches $100.

Independent Business:

This Agreement will not in any way create the relationship of principal and agent or employer and employee between Dynamic Page Solutions and Affiliate. In performing their respective duties under this Agreement, both Affiliate and Dynamic Page Solutions will be independent contractors. Affiliate Sales Network Participants will assume and pay all related costs incurred with the solicitation of orders for Dynamic Page Solutions' services pursuant to this Agreement. Affiliate will at no time make any representations or hold itself out to the public as having such authority of Dynamic Page Solutions.

Term:

The term of this Agreement shall commence on the date we accept your application into the Affiliate Sales Network Program and will end when terminated by either party. Either party may terminate this Agreement at any time, with or without cause, by giving the other party written notice of termination. You will only receive the applicable client setup waiver and monthly payments on orders Dynamic Page Solutions receives during the term of this Agreement. Notwithstanding any other provisions of this paragraph, this Agreement shall terminate automatically in the event of either party's bankruptcy, insolvency or assignment for the benefit of creditors, and either party may terminate this Agreement effective immediately upon notice to the other party in the event of the conviction of, or commission by, the other party or any principal, officer, shareholder, member, manager, employee, agent or any partner of the other party of any crime which may adversely affect the goodwill or reputation of Dynamic Page Solutions or Affiliate. All accounts that have been inactive for 12 months will be terminated. Additionally, we may terminate this Agreement effective immediately if you use Dynamic Page Solutions name, logo, or graphics or include a link to the dynamicpagesolutions.com website in any form of unsolicited communication such as spam.