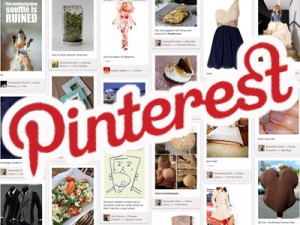 You have probably heard about it by now, but Pinterest has been sweeping the Internet with sensational eye-capturing images since its birth in March of 2010. In a recent interview with Co-Founder and CEO of Pinterest, Ben Sibermann, via Liz Gannes of AllThingsD.com, states, "Pinterest is a platform that helps people discover things that they didn't know they wanted". This is exactly what we need in an industry like Real Estate.
With regard to the previous paragraph, this technique is the perfect way to generate more business for your company. Pinterest works solely on pictures, therefore when you visit Pinterest, you are welcomed by a slew of visually appealing images to "pin", share, or "like" on your profile. These pictures are linked directly back to the original site it was taken from. This is the perfect way to generate leads, back links, and get those gorgeous photos of your property out there for everyone to see!

In a recent blog post via thechrisvossshow.com , "with nearly 80% repin rates and only about 1.4% retweets on twitter ", It is no wonder why Pinterest is becoming the number one way people are sharing the things they love most.  Even when you are not on Pinterest, you can still use the pin booklet on your toolbar to pin pictures directly onto your board.  Other sites need you to be logged in to share.  Pinterest also rewards new customers by letting their pins show up on the first page of Pinterest for the community to see!  This is a great way to get people to check out your site.
Pinterest is a site that is particularly advantageous to the real estate industry simply because of the sharing and repins. People are more likely to "repin" and "like" your images because they are visually appealing. This means your site will likely be hit more times and will generate more hits because of repining and likes.
When you are pinning things you must also keep in mind that the original pinner is shown and the site you originally pinned from is on the pinner's wall.  Repins also keep the original source page no matter how many times it is used. For instance, if your pinned image goes viral, then you are automatically linking back to your original source each time an image is repined on a user's board.
With the above stated, if you want a new angle to generate more leads and click through's then Pinterest is your ultimate tool for successful back-linking.